OUR YACHTS ARE
NOT SIMPLY DREAMS
They are the power of imagination. Every journey starts with a dream. But the Mangusta experience goes beyond pure desire. It pushes you to explore your imagination, daring you to reach new limits. It leads you to search for something that still does not exist, or has not been discovered. Not as dreamers, but as Dream Shapers.
Where dreams
are shaped.
Located in Tuscany near Massa, Viareggio and Pisa, the company's various production sites total approximately 190,000 square metres.
Our Shipyards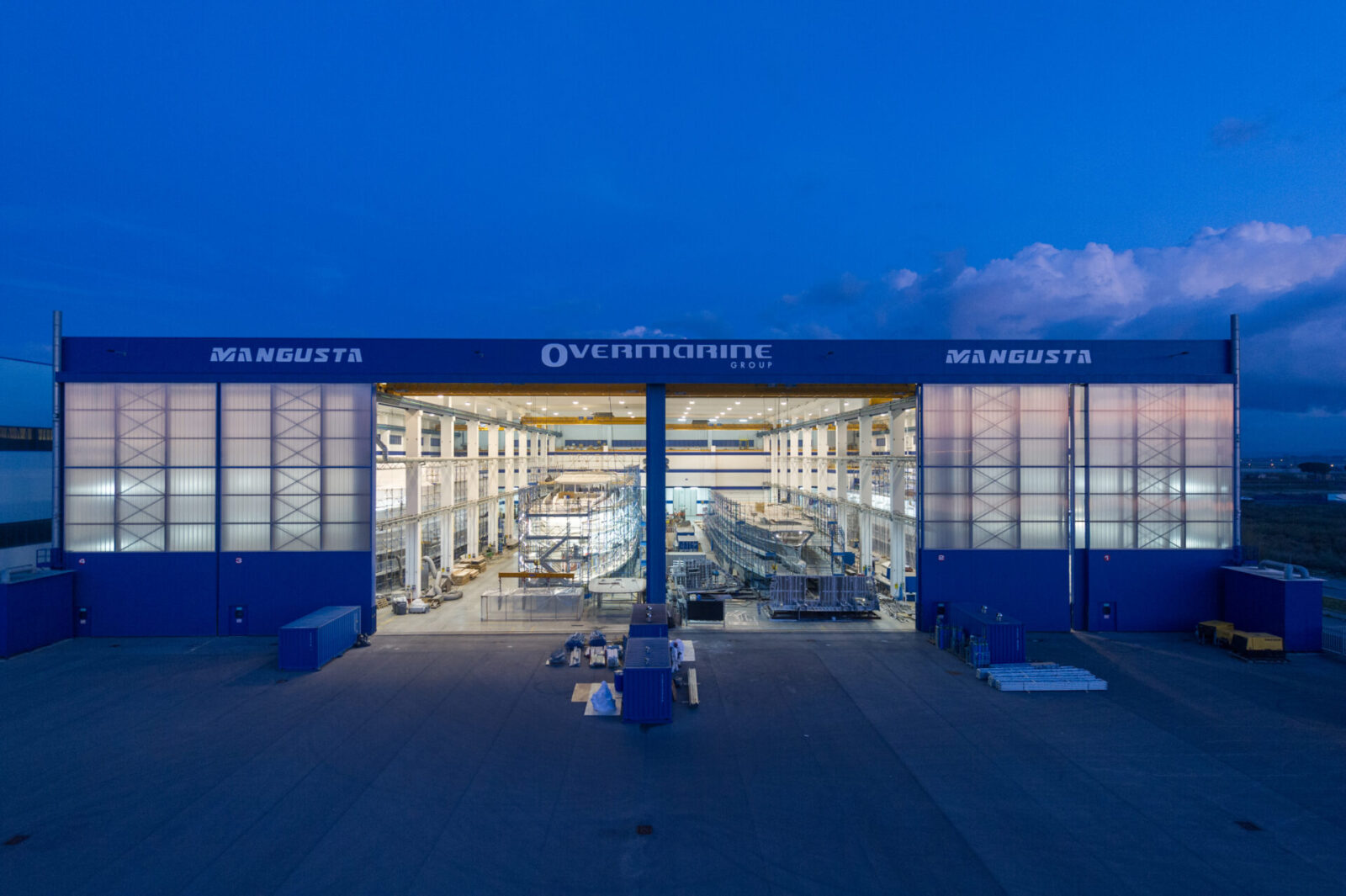 EL LEON:
ITALIAN SHIPYARD,
ITALIAN OWNER, ITALIAN CAPTAIN
El Leon, a 54 m GranSport yacht – the largest ever built by Overmarine Group – was the first Mangusta to cross the Atlantic Ocean and cruise around the world.
Mangusta world tour