FIFTH UNIT OF MANGUSTA OCEANO 50 NOW SOLD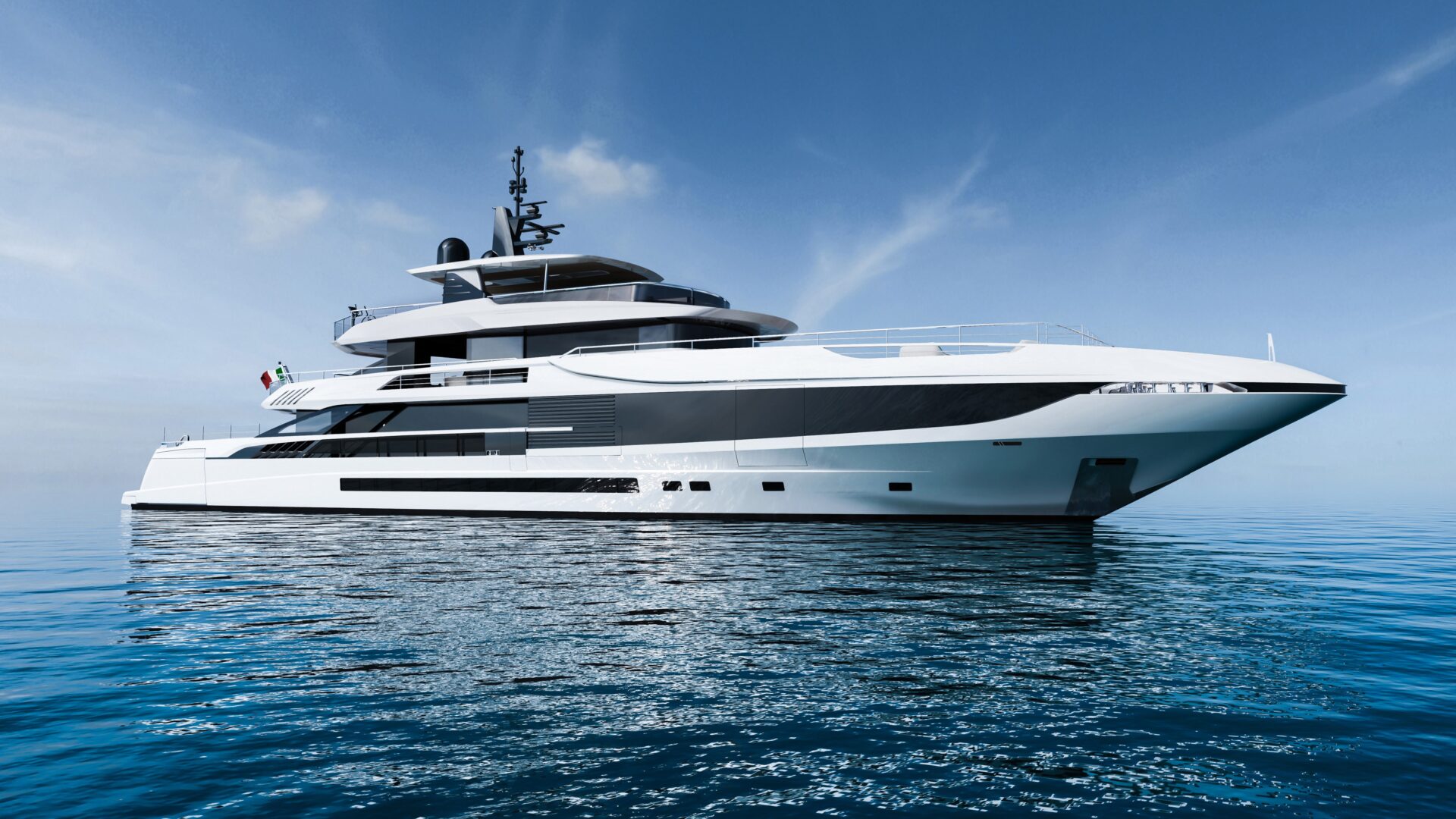 Overmarine Group is announcing today the sale of the fifth unit of the Mangusta Oceano 50, a highly successful model in the shipyard's displacement line.
"The Mangusta Oceano 50 is a vessel that can boast incomparable volumes, where the exteriors and interiors are flawlessly integrated to create one smooth, seamless continuum. Clients are increasingly looking for the airy spaces and key features of their exclusive villas, and this vessel is a perfect embodiment of one", states Mangusta Americas President, Stefano Arlunno.
This model's exterior rakish and stylish lines result in a highly distinctive, unmistakable profile. They were pencilled by Alberto Mancini, who teamed up with the shipyard's technical departments to design a 50-metre displacement vessel that would allow the Owner and his guests to enjoy an incredibly close contact with the sea while remaining below 500 GT.
Brightness and incredibly spacious decks are the key features of this imposing model; floor-to-ceiling windows, doors that open up completely, and huge glazed surfaces create a smooth, effective dialogue between interior and exterior areas.
The Mangusta Oceano 50 offers countless outdoor areas: the beach area extends over three connected terraces at the sea level and includes a sheltered area furnished with comfortable sofas; the aft cockpit has a wide lounge area, where guests can relax in the utmost privacy; and the upper and sun decks feature pleasant dining and sunbathing areas and 2 pools. The first, located on the upper deck, is 6.50 x 2.60 m and is equipped with a special counterflow swimming system. The second pool is on the sun deck; from there, thanks to the infinity effect, guests will be able to admire a breath-taking view completely immersed in the beauty of the surrounding landscape.
The interiors come in an extremely flexible layout, with several customisation options. In this case, the Owner chose a 5-cabin configuration, including 4 guest cabins and a full-beam gym on the lower deck, with the master stateroom, on the main deck, fitted with an exclusive automatically-operated balcony overlooking the sea.
Towards the bow, still on the lower deck, there are six cabins for the 12 crew members, while the Captain has his own private cabin beside the wheelhouse, on the upper deck.
The Mangusta Oceano 50 is fitted with 2 MTU 12V 2000 M86, 1700 hp engines that allow her to reach a maximum speed of 16 knots, a cruising speed of 11 knots, and a range of 4,500 nautical miles.
This unit was sold thanks to the precious decade-long cooperation with brokerage house Moran Yachts, who had also supported the shipyard in finalising the construction of a previous Mangusta Oceano 50.
Delivery is expected in summer 2025.