MANGUSTA OCEANO 50 AWARDED AS THE "BEST OF SHOW" AT THE FORT LAUDERDALE BOAT SHOW 2022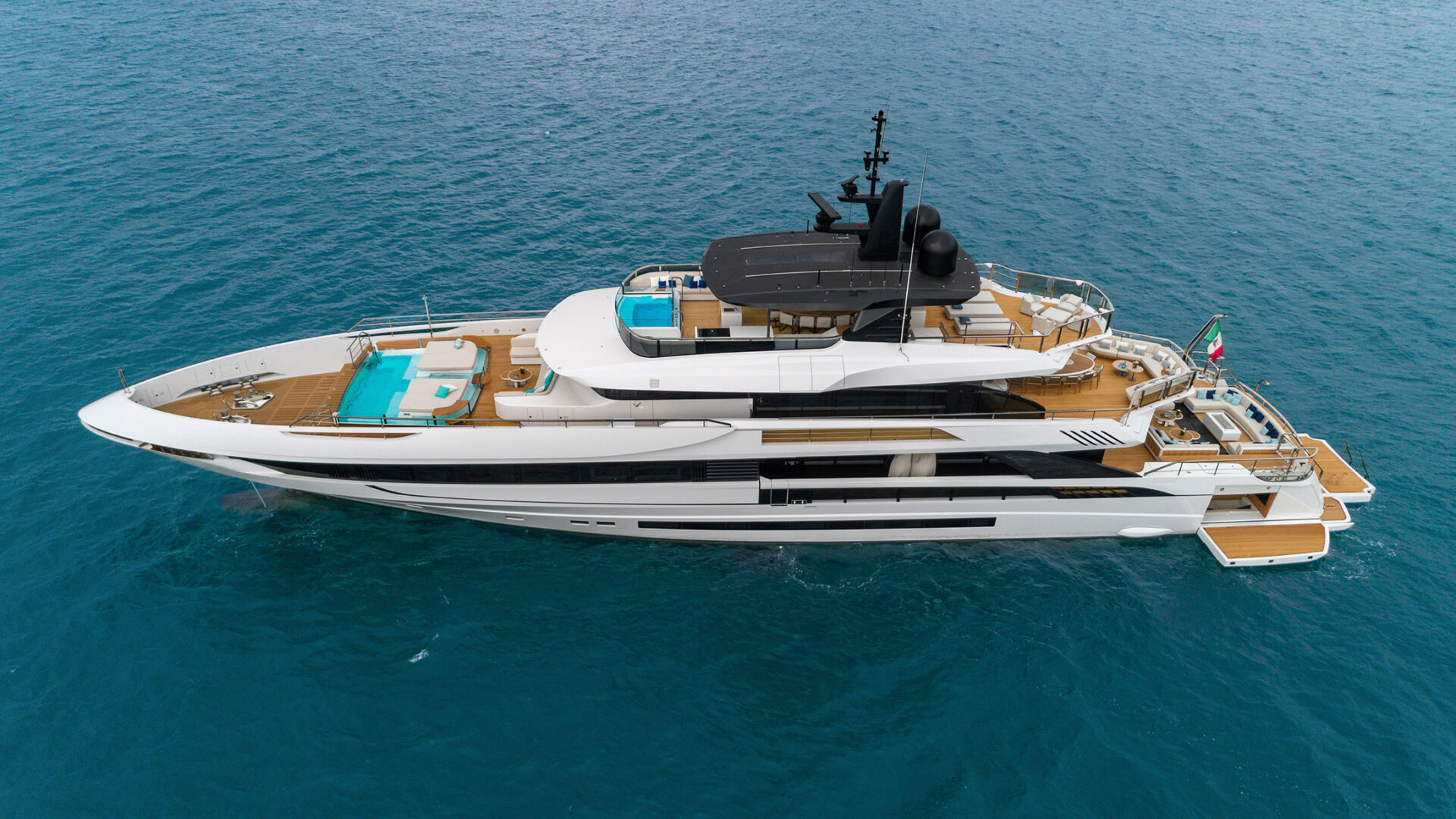 The Mangusta Oceano 50 has won the prestigious "Best of Show" award, bestowed by an elite panel of judges to the best yacht on display at the Fort Lauderdale International Boat Show, the number-one boat show in the United States, with over 1,300 boats showcased during the 63rd edition that just ended.
This award is given to the most innovative yacht exhibited at the show in terms of performance, design, technological solutions and architecture, selected by a jury of experts. Overmarine Group's CEO Maurizio Balducci, and Overmarine Group USA's President Stefano Arlunno were both present at the award presentation ceremony.
The Jury's attention was drawn to this yacht by her generous exterior and interior volumes, including the beach area that opens up onto three connected terraces at the sea level. The most admired feature, though, was the huge forward area on the main deck, hosting a full-beam custom infinity pool. The judges were also fascinated by the master stateroom, located on the main deck, with its refined, sophisticated interiors and the exclusive fully-automated balcony overlooking the sea, which can be easily operated by the Owner.
"We are very proud of this acknowledgment, considering that we were the first to win the award on its first edition and now, just 5 years later, we have been awarded again with the Mangusta Oceano 50: American people love Mangusta and Mangusta loves America. The Americas have become the reference market for our Group, and our success was no surprise, since all our new models were developed taking into account the tastes and preferences of American clients", stated Stefano Arlunno.
The Mangusta Oceano 50 is a 499 GT displacement vessel with a steel hull and an aluminium superstructure, created by the excellent team work of the shipyard's technical departments, designer Alberto Mancini, and P.L.A.N.A. Design of engineer Ausonio.
This model is equipped with two MTU 12V 2000 M86, 1700 hp engines allowing to reach a maximum speed of 16 knots, while the 4,500 nautical mile range the yacht can boast at the cruising speed of 11 knots means she can cross the ocean always offering her passengers the utmost comfort.