MANGUSTA OCEANO 50 US PREMIERE AT FLIBS 2022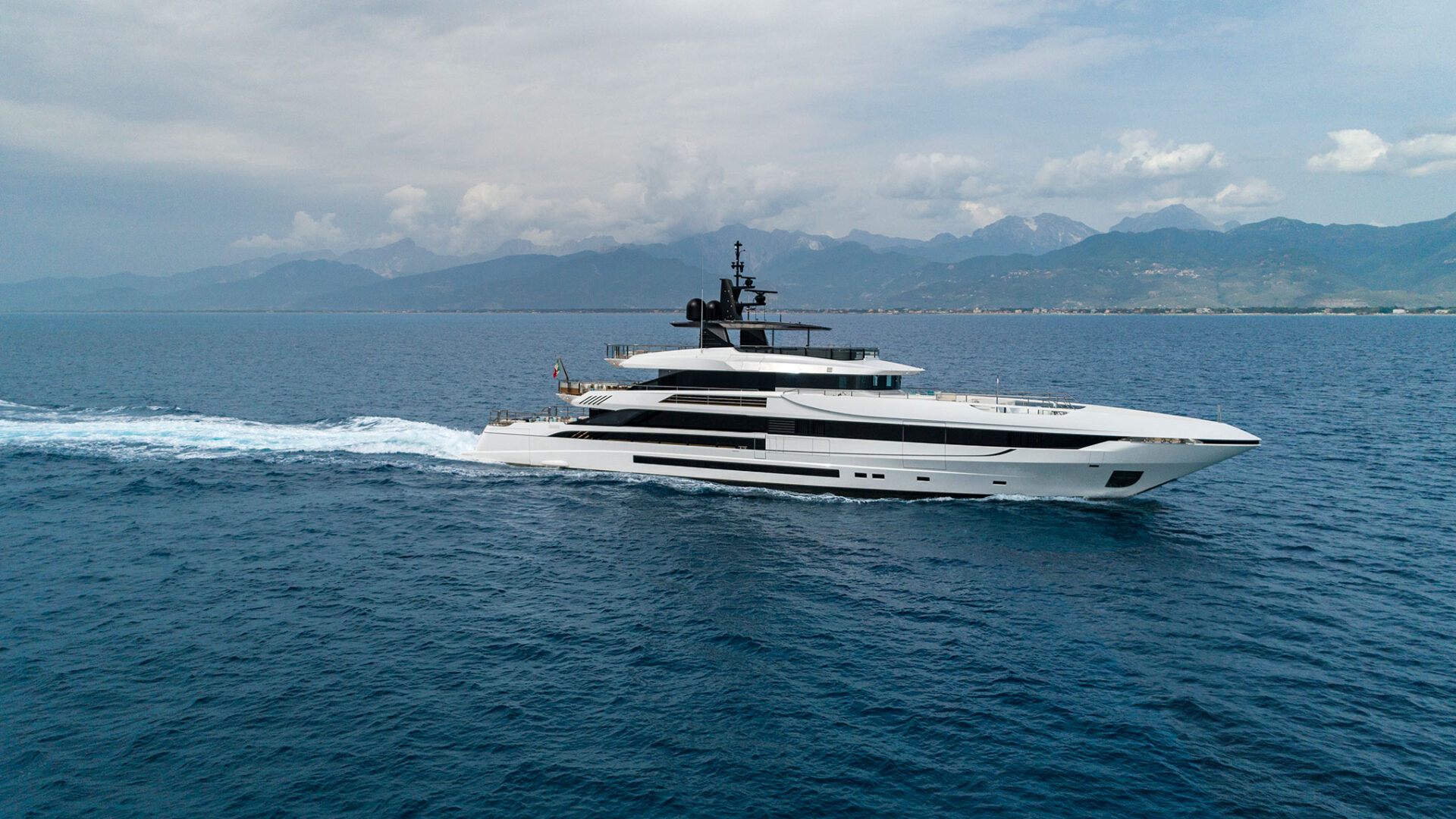 The flagship of the displacement long range line Mangusta Oceano makes her U.S. debut at FLIBS 2022 (26-30 October). This is the second vessel in the series, launched during last Summer 2022, and ready to make her first appearance in a U. S. boat show.
The Mangusta Oceano 50 outer lines have been pencilled by Alberto Mancini, who worked side by side with the Shipyard's Engineering Department to make the most of and optimise the vessel's exterior and interior spaces while still falling within 500GT.
On all Mangusta yachts, the leitmotiv is always the perfect balance between the exteriors and interiors, allowing the Owner and his guests to choose from many private and convivial areas to enjoy privacy and socialization at the same time.
Large floor-to-ceiling windows, some of which can be opened, create a smooth, seamless continuity between the indoor and outdoor areas. Among the latter, the beach area is surely worth a special mention: developing over three connected terraces at water level, it is fully equipped to ensure the closest possible contact with the sea. A large infinity pool can be found forward on the main deck, while a second jacuzzi is located on the spacious sun deck.
Several interior layout solutions are available. On this unit, the Owner chose a 6-cabin configuration, with the master stateroom located on the main deck and fitted with an exclusive fully-automated balcony overlooking the sea, plus a full-beam VIP cabin and 4 guest cabins arranged on the lower deck.
Two MTU 12V 2000 M86, 1700 hp engines will push this yacht to a maximum speed of 16 knots, but will also allow her to reach an impressive transoceanic range of 4,500 nautical miles at a cruising speed of 11 knots. Zero Speed electric stabilizers will ensure unmatched comfort both when cruising and at anchor.
Mangusta Oceano 50 at FLIBS 2022 – Superyacht Village – south SLIP 5