'STREAM YACHTS' IS MANGUSTA'S NEW REPRESENTATIVE IN ISRAEL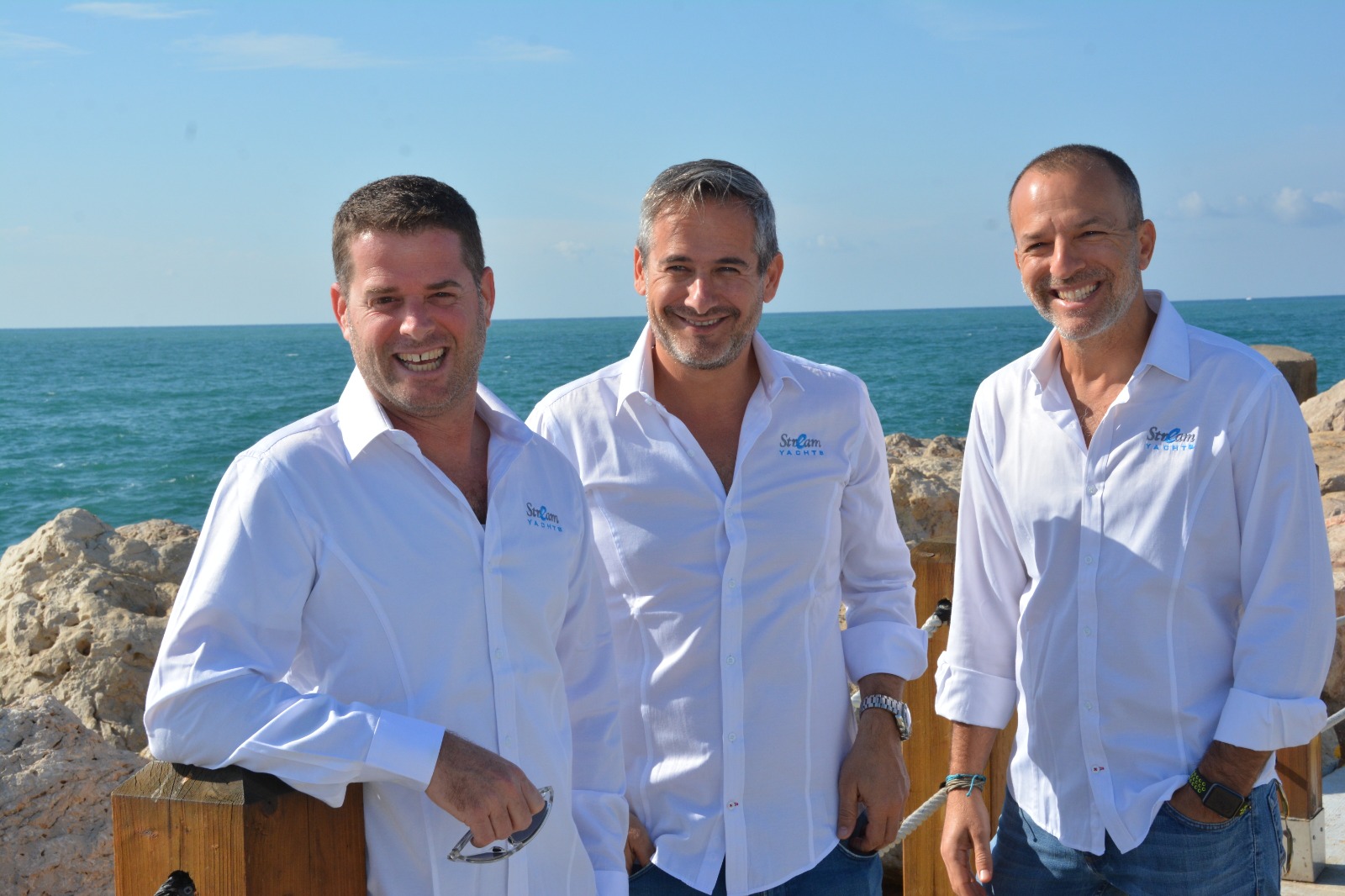 Overmarine Group, established in 1985 by the Balducci family, who is still running the company as its sole owner, further expands its presence in the Middle East by formalising the dealership on the Israeli market with Stream Yachts, owned by Roy Klajman, Itay Singer and Uri Idan.
This agreement will allow the Group to expand even further and strengthen Mangusta's image in a particularly interesting and flourishing area. Stream Yachts has more than twenty years of experience in the yachting industry, taking care of sales, chartering, yacht management, and customer service.
"We are thrilled to be starting our cooperation with Roy Klajman and Itay Singer, thereby strengthening our presence in a very attractive market", says Overmarine Group's CEO Maurizio Balducci.
It was Roy Klajman's and Itay Singer's passion for the sea that, in 1999, led to the establishment of Stream Yachts. The business soon became a reference player in Israel and beyond, driven by its strong focus on customer satisfaction - a value it shares with Overmarine Group, where Clients are taken step by step through every stage as their yacht comes to life: from design to manufacturing, all the way to delivery and, needless to say, an efficient after-sale service.
Stream Yachts is the ideal partner to promote the Mangusta brand and range in this strategic area. The Dealer will be representing a brand that boasts a long-standing tradition and a very strong identity, and that currently includes 3 different product lines - three different ways of enjoying the sea, but all sharing the same innovative technologies, the same construction quality, and the same philosophy, which sees a boat as the embodiment of her Owner's unique style at sea.