THE FIFTH MANGUSTA 104 REV HITS THE WATER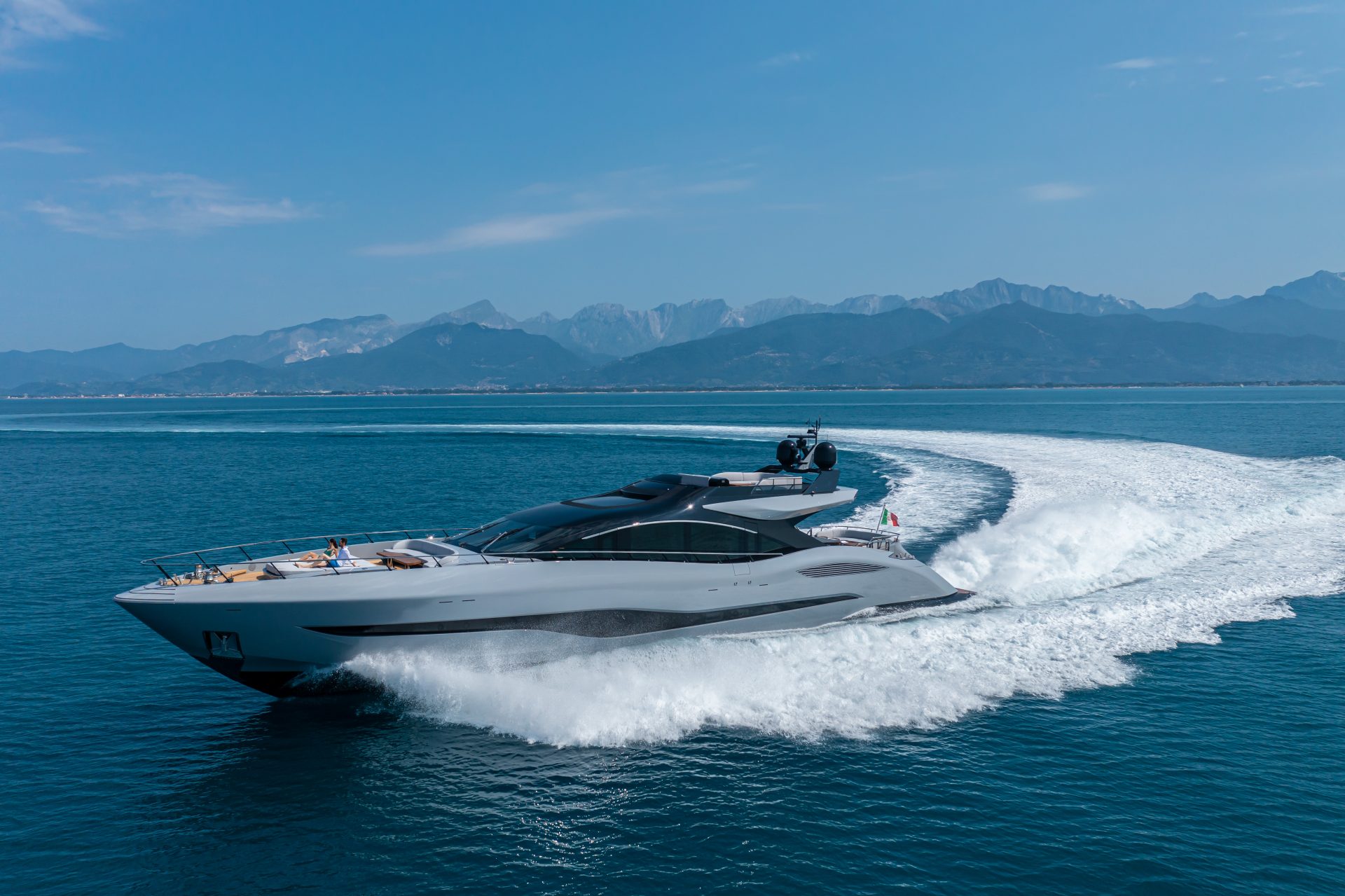 Mangusta Yachts is announcing the launch of the fifth Mangusta 104 REV, the entry level of the iconic Mangusta Maxi Open line.
The Mangusta 104 REV is a sporty, slender model that preserves Mangusta's DNA, but reinterprets it in a modern key, thanks to the joint work of the shipyard's Engineering Department and design firm "Lobanov Design".
Built in composite material at the Company's Viareggio site, this yacht has a propulsion system featuring two Kamewa waterjets coupled with two MTU 2600 hp engines allowing her to reach a maximum speed of 35 knots in the utmost comfort and without the slightest vibrations. At the cruising speed of 30 knots, this model has a range of 320 nautical miles.
"The Mangusta 104REV has rapidly become a Miami-Vice craft, a true design and lifestyle icon offering the opportunity to swiftly move from one marina to the next. Not to mention her limited draught, which makes her ideal to cruise in shallow waters", explains Mangusta Americas' President Stefano Arlunno. "This unit is the fourth built for the American market, bearing witness to this model's great success".
The next unit in this series available for sale will be hull number 8, with delivery expected in late November 2024.

During the forthcoming Cannes Yachting Festival (12-17 September 2023) Mangusta will be displaying the Mangusta 104 REV unit #4, as well as a Mangusta GranSport 33.